Our mission is what drives us to push the boundaries of music education – from classical to jazz to electronica and beyond. We do that by caring about each student's distinctly unique musical goals, by experimenting, testing, and trying new things, and by cultivating an inclusive community where all people and music styles are welcome.
Our Mission
The Mission of MacPhail Center for Music is to Transform lives and strengthen communities through inspirational music learning experiences.
Why MacPhail?
We're committed to sharing our expertise in all we do — from our outstanding faculty and highly credible programs to our iconic building and performance halls, developing creative and inspired lifelong music learners is our passion. Implementing new ideas and technology in music learning, MacPhail Center for Music is home to world-class teaching artists who bring their rich professional backgrounds into the studio.
Our Story: Early MacPhail
William S. MacPhail, an original member of the Minnesota Orchestra, founded the MacPhail School of Violin in 1907. It didn't take long before community interest drove expansion. The newly named MacPhail School of Music and Dramatic Art moved to a four-story facility at 1128 LaSalle Avenue in Minneapolis. Soon, the school expanded again, now offering college degrees.
Our Story: MacPhail at the University of Minnesota
Not long after the death of William MacPhail, the family gifted the MacPhail College of Music, now with 100 faculty members and 3,000 students, to the University of Minnesota. A new name change created the MacPhail Center for the Performing Arts.
Our Story: National Leader in Early Childhood Music and Suzuki Talent Education
In the late 1960's, program directors designed revolutionary curricula for young children creating the Early Childhood Arts program and one of the nation's first Suzuki Talent Education programs. It would take more than a decade for similar programs to begin across the rest of the country.
Our Story: Famous Alumni
Prince
Prince took lessons at MacPhail to learn vocal techniques to stay healthy during the rigors of touring.

Lawrence Welk
Among the graduates of MacPhail's class of 1927 was a young man with a musical dream that soon became part of American culture—Lawrence Welk.

Our Story: Famous Alumni
Gretchen Carlson
Spending her early years acing competitions at MacPhail, Gretchen Carlson's performance of Pablo de Sarasate's "Zigeunerweisen" helped win her the 1989 Miss America crown.

Pete Docter
Former MacPhail student, Pete Docter, the self-proclaimed "geeky kid from Minnesota who likes to draw cartoons" is best known for directing Monsters, Inc., Up, Inside Out, and Soul. Pete is the chief creative officer of Pixar.

Our Story: MacPhail Today
In 1994, after developing a board of directors and internal administration, MacPhail became an independent, non-profit organization. The name was changed to MacPhail Center for Music in 2003 reflecting a dedication to the mission of William S. MacPhail—to promote lifelong learning through music.
Previous
Next
The Power of Music
Day in, and day out, students and MacPhail teaching artists join to create an innovative model of music instruction that combines the best of classical music tradition with evolving world music. MacPhail believes that when all students are included, performance quality transforms. Students of all ages and backgrounds are welcomed and encouraged to embrace lifelong learning.
44%
of all students come from diverse backgrounds
33%
of students are under 8 years old
15%
of students are 55+ years old
Jakkee Phillips
Student Services Manager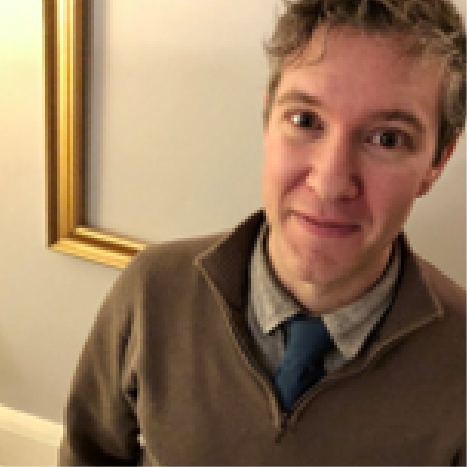 Justin Hartke
Student Services Placement and Data Administrator
Elysa Hays
Student Services Manager
Rubina Regan
Lesson Placement Assistant
Kallysta Morgan
Student Services Representative
Rebekah Walker
Student Services Representative – Apple Valley
Emily Komperud
Student Services Representative
Casey Crowe
Student Services Receptionist
Meredith Jolstad
Student Services Representative
Morgan Glasheen
Student Services Representative